Scorpio man is a kind of lover that all women wish to have in life.
He is very popular compared to guys from other zodiac sign. Due to his alluring energy, this man is simply just irresistible.
Calm and confident, Scorpio male has the capacity of providing comfort to any woman around him. As he is attractive, it's not a surprise when you find yourself fall in love with him.
If you think of attracting a Scorpio man, you must be ready for a huge challenge.
Please not that your love interest is competitive and seen as a natural born leader. If you are wondering whether or not showing off your knowledge and experience about life can gain his interest, the answer is: he will see you as one of his competitors.
How to make a Scorpio man obsessed with you? How to be his potential lover?
For the insight of getting the guy addicted to you, read through the article here.
8 Tips for Becoming a Woman Scorpio Man Obsesses with…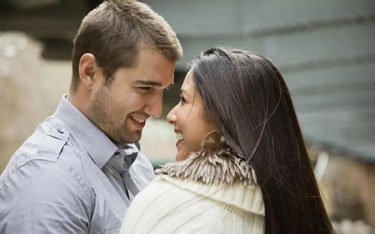 #1: Be smart
When talking to a Scorpio man, it means you are talking to a highly intelligent person. Because of this quality, he tends to look for an intellect woman to be his partner. If you care much about your appearance than your mind, then you likely have no chance with this guy.
He has a great desire of discuss all big issues with his smart lady.
#2: Flatter him
One of greatest ways to stroke his ego is to give your Scorpio love interest compliments sincerely. Don't be too obvious! Just make sure you let him hear many good things about him, such as his looks, his clothes, etc.
He will appreciate if you complement him with a bit of mystery.
#3: Show your wild side
What does a Scorpio man want in a woman?
His high sexual drive makes him a fiery and passionate lover; thus, he can't help but expecting his loved one can sexually arouse him. In order to make him obsessed with you, you're advised to be as passionate as him.
How to turn on a Scorpio man sexually?
This guy is drawn into the lady able to fulfill all his sexual desire. Don't be too stagnant or he will lose his interest in you.
#4: Play hard to get
He is the man of conquest; therefore, you should give him a little challenge by making him chase you. No matter how much you like him, do not let him know your feelings immediately.
Rather than revealing everything, it's better to imply your attraction for him subtly – this somehow will stir his curiosity.
Since Scorpio man gets bored easily, do not make yourself always be available. Let him wait a couple of minutes whenever he calls or texts you. Play hard to get and he'll surely be obsessed to you.
#5: Let him set the pace
Did I tell you that Scorpio male enjoys the chase?
You shouldn't try to dominate when you and Scorpio are in a relationship. Take a step backwards and let him be in charge.
What is he likely to act in love?
Not to dominate you, a Scorpio guy simply wants to be the one setting the pace. Very reliable, he often comes up with useful advice for almost anything. Let him know how he means to you but don't make you look needy.
#6: Be confident
The key element to catch a Scorpio man's attention is your confidence.
Aside from the intellect, you have to be a confident woman who is certain about what you want to do to get this guy addicted to you. Thanks to the natural characteristics of his zodiac sign, Scorpio has confidence written all over him.
When being with a Scorpio man in love, remember to give him only straightforward answers. He hates the lady unable to make her own decisions.
#7: Win his trust
If you want to capture the heart of this guy, then you must be truthful to him.
He finds it hard to fall in love quickly as he has to deal with trust issues; hence, honesty is something very important to a Scorpio man. Be sincere and honest in the relationship and he will see you with a more positive perspective.
He will soon recognize your value and eventually be obsessed with you. With his incredible intuition, he can easily figure out if you are lying to him.
Don't lie to him or Scorpio man ignores you immediately!
#8: Be mysterious
One of signs a Scorpio man likes you is that he craves to know everything about you.
But, it would be an unwise move if you reveal everything about you at once. Like I said earlier, Scorpio loves the feeling of chasing his love interest. Of course he will get what he wants when chasing after something; thus, don't make it simple for him.
This guy will get bored right away if he can achieve something easily. During the chase, you need to give him any worthwhile challenge. Display a sense of mysteriousness instead of being an opened book.
That's how to make a Scorpio man obsessed with you.
Conclusion
In general, be mysterious and honest if you want to get a Scorpio man addicted to you and stick by your side for a long term. You can show him your love affection but in a subtle way.
Scorpio man is not interested in those who are indecisive. Keep in mind that you have to be truthful and straightforward when dating this guy.
All eight tips mentioned in this article will help you know how to become irresistible to the man of Scorpio soul. However, if you want to unlock his deep desire, then you have to gain clarity into his secret obsession in order to know what really makes him tick at a deep level.
Learn about Scorpio man will help you find the answer of what turns him on as well as handle his knowledge and power at times.
Check out the video of making the scorpion love you:
For more info about Scorpio man, leave your comments below!