Are you in love with a Scorpio?
Feel curious whether or not you two match a perfect couple?
How compatible are you and your Scorpio partner?
Quickly gain insight into Scorpio love compatibility for 2019 to find out which zodiac signs can form a great match with Scorpio.
7 Best Love Matches for a Scorpio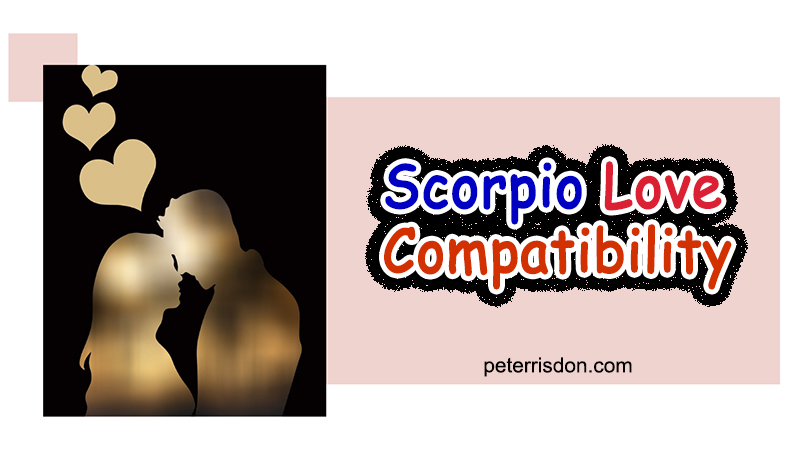 Below are some signs that can form great love matches when getting paired up with Scorpio.
1. What Does Scorpio Man Like in Gemini Woman?
Love is the ultimate experience that urges human beings to try and enjoy regardless of whatever the outcomes.
In that sense, if you are a Scorpio man that uncontrollably falls in love with a Gemini woman, do you dare to pursue her?
Astrologically, though the basic natures of you two are not totally harmonious, it is also possible to compromise and follow the natural love route to reach the notch.
So, what does Scorpio man like in Gemini woman?
Check it out to see the light of love romantically!
Scorpio Man and Gemini Woman Compatibility
While Scorpio is born with the deep thoughts and emotional natures, Gemini is intellectual in her own freedom.
In fact, it is quite rare to find a Gemini joining in conversation with the Scorpio since the Water sign is likely to add emotion into the discussing themes. That somehow drives the Air sign to run away for a period.
Overcoming all the difficult things, the two signs' compatibility can be handled once they see the attractive traits from each others.
The Scorpio guys may turn to be intolerant to their Gemini girls' recklessness. Meanwhile, they are also suspicious and jealous – the big red flags that the Twins detest. Hence, to attract Gemini women, the Scorpios are advised to behave in the mercurial demeanor and disregard the trivial things that are worthless to take into account.
Since the Airy woman is carefree and flexible, she loves the man that will never pick a quarrel with her simply because of the frivolous things on the daily events. To her, the sounds of love ought to be done verbally.
Gemini Woman's Traits That Get Scorpio Man Attracted
It is the Gemini's passionate beauty that gets the Scorpio guys attracted from the bottom of heart. The Twins' light and easygoing characteristics win the Scorpions' heart for the lifetime matrimony.
Arguably, the Scorpio guys want to marry the airy girls as soon as possible since they have observed their women with thoughtfulness before making the sounds of love or likeness.
So long as Scorpio wants to add joy and fun to his emotional room, he is attracted in Gemini, inevitably.
Her cheerful and happy attitude towards life helps to optimize the Scorpio man's essence. Through making some crucial adjustments, the man agrees to follow his inner voice and chase the woman of dream.
Under the light of horoscope, compatibility between Gemini women and Scorpio men can become filled via lots of efforts in compromising.
2. Scorpio Man Virgo Woman
Virgo woman (August 23rd – September 23rd) tend to be soft and tender, so when she falls in love, she will be loyal with the man – who she chose.
With the intelligence and flexibility, a Scorpio man (October 23rd – November 21st) can be a great choice for her.
A Virgo woman and a Scorpio man can reach the long-lasting relationship. Though this relationship may not always be smooth, they will never make bored for their partner.
When Scorpio man and Virgo woman in love…
The Virgo woman tends to feel safe with the protection of the Scorpio man. If she can accept his characters and he is able to balance the relationship, this couple can last their relationship in a lifetime.
A Scorpio man and a Virgo woman can make a wonderful connection.
She respects what he does. He understands that no one can be perfect. A Scorpio man will try to convince her that striving for perfection just waste a lot of time. Scorpio man and Virgo woman have fantastic communication and people will see their love like a poem.
Both Virgo woman and Scorpio man tend to share feeling how they love together.
They are suitable in living style and they always spend their time with family. For them, their home is always a stable support. To be a Virgo woman, she enjoys being a good wife, a capable mother more than anything else. She would choose to be stay at home mom without any complaints.
With the fierce love for their children, both have the same of parenting style and they will work this together. In family life, they are very devoted to their family and home.
To keep their relationship, the Scorpio man should control his temper and jealousy and the Virgo woman should understand that her partner is sensible and less critical. When the Scorpio man and Virgo woman are willing to adapt and harmonize in order to gain the happiness, their relationship will last forever.
3. Scorpio Man Pisces Woman
Scorpio (October 23rd – November 21st) and Pisces (February 20th – March 20th) are the different Zodiac signs with the same element – Water, so these zodiac signs are easy to adjust the wave of the other and they always try to understand the life target of each other.
They will sense in each other a similar kind of depth, which is both emotional and intuitive when they approach the relationship together.
Scorpio Man
A Scorpio man owns strong characteristics like determined, fearless, poised, ambitious, loyal, secretive and jealous. Therefore, it's difficult for many people admire the behavior of a Scorpio man in various situations.
Occasionally, they also find that he lacks self-confidence to deal with troubles. In fact, once the Scorpio man with the ambitious quality has set food on the ladder of success, he is truly good at resolving these matters.
Being a fearless and determined person, this man will not easily lose his control of emotions, especially when it comes to keeping calm in front of his opponents. This probably has formed a perfectionist like the Scorpio man.
In love, he will use his superior intellect to master the current relationship instead of letting his love be the lead. Another possible trait of the Scorpio man is extremely faithful with the woman whom he has been in love with.
That's why he will become jealous and fearful if being betrayed.
Pisces Woman
It's easy to recognize that some fish characteristics reflected in people born under the Scorpio symbolize fish no matter if they are females or males including imaginative, kindly, compassionate, intuitive, sensitive and selfless.
Because of having the imaginative mind, the Pisces woman tends to the escapist and romantic traits. That's why the Pisces woman often has many good relationships with friends of the opposite sex.
Yet, once really falling in love with someone, she is truly serious and loyal with him.
The compatibility of Scorpio Man and Pisces Woman
Because a Pisces woman and a Scorpio man possess the loyal quality, it's not difficult for them to be compatible with each other.
The Pisces woman is very kindly, and she has an open and magnetic personality. Thus, it's surprised that she can attract the attention of the Scorpio man. In a love relationship with the Scorpio man, the Pisces woman will listen to his feelings and totally trust him. As for this man, he is usually faithful with his loves and never makes her hurt.
Another thing getting the match of this couple running well is the respect for each other. Each of them will become privy to the innermost secrets and goals of another one. It's certain that their relationship can develop better and better if they know how to make their life brighter and create interesting things in love.
This is exactly the key to happiness of two signs.
Some interesting things about relationship between a Scorpio man and a Pisces woman
Scorpio man rarely shows his true feelings until he trusts someone.
He is careful, constant and thoughtful. With these characters, he will attract a beautiful Pisces woman, who is seeking a safe shelter and protection in life.
Although Pisces woman is difficult to understand, she knows how to adapt and she is able to hide and manage her feeling when necessary. With her cleverness, a Pisces woman will do her best to show him how she understands (even sometimes she totally doesn't understand).
People around them will have the enjoyable moment with how the couple can talk without words.
They are both loyal and dedicated
In love, a Scorpio man does not let other people control his life, even his beloved. A Pisces woman knows this, so she does not try to drive her Scorpio man into the water.
The Scorpio man will be attracted by the mystery surrounding his beloved Pisces woman. However, the Pisces woman is intelligent and clever, she knows that nothing is forever; therefore she will unveil her identity slowly and step by step.
Pisces woman is a dreamer while Scorpio man is pragmatic person.
When they fall in love, Scorpio man will encourage and help his beloved to achieve her dream in many ways, which he can. Pisces woman loves Scorpio man because he can give the useful advice for her when she is difficult to make final decisions.
Nevertheless,
A Pisces woman tends to flirt.
To be fair, it is not her fault because men always find attraction as well as cleverness from her. Because of jealousy from a Scorpio man, a Pisces woman can make her relationship fall in tension.
As a result, as a Pisces woman, it is better to balance your feeling and your emotion.
4. Scorpio Man and Aquarius Woman
This is actually the most difficult and challenging star sign combination between the Scorpio man and Aquarius woman, since they're all opposite to each other.
However, what we're amazed at when it comes to romance that they could make a great couple and work well not to mention the opposite trait owned by these two.
Their relationship totally works, but for love, mutual understanding would be the most vital thing than others.
In fact, Scorpio man can be intrigued by Aquarius woman's lovely nature and other overall personalities. As for Scorpio man, he's a strong one and able to do anything he likes. Stubbornness and self-control would be two best characteristics that are believed to take control of his personal life. In other words, Scorpio's life won't be led to anywhere if he does not want it to go.
High suspicion is seen as another part of Scorpio man, and a solid determination will increase his trust in others. He has the innate willingness to show his loyalty to anyone who proves that they actually deserve it.
Therefore, if you like to have a boyfriend having this sign, then you must be sure if you really desire a man whose personal world is not easily possible for anyone to back out once you decide to step into it.
For an Aquarius woman, she was born with such a friendly nature plus her stubborn personality. Also, this lady appears to suspect the so-called diplomacy, so it would never be her good way to approach anything and anyone.
It seems useless effort when you try to pin her down, since she's pretty independent and aware of what she's done.
In sum, the bond between a Scorpio man and an Aquarius woman is said to be short of the male sign's attraction towards the female sign. The common reason here is because Aquarius is so independent. Thus, they do not have to place each other as first of their priority listing, but family stuff would be the top of that listing for both of them.
2019 Yearly Aquarius Horoscope
This is a year for your knowledge and overall understanding to be broaden, Aquarius.
You can see it as a long-distance journey for you to be able to reach your own conscious awareness. An exciting adventure is waiting for you to get packed once you decide not to hide out at home anymore.
This is how your life is likely to be this year, since it's certain to take you on a few significant trips for the revelation of any mind-blowing fact that can be only experienced directly. It's time to learn one more foreign language to better your own education through practical travels.
5. Scorpio Man Cancer Woman
The astrological love match between a Scorpio man (October 23rd and November 21st) and a Cancer woman (22nd June and 22nd July) is something enjoyable to see. Both of them belong to the same element – Water, so they are emotional.
At the beginning of dating, they will reach the relationship cautiously, slowly as well as carefully.
A Cancer woman
Some traits
A Cancer woman is a mysterious woman. She is kind and gentle with a good sense of humor. She will show the feeling of sensitivity. With her patience, she can control the jealousy of a Scorpio man successfully.
Flexibility is her biggest point to win in any circumstances.
In love with a Scorpio man
A Scorpio man always finds the interest from a Cancer woman. She is full of mysteries, which stimulate the curiosity of Scorpio man.
With her intelligence and humor, she will bring the colors and joys to his life and make a serious person like him to smile. She is actually a person, who can understand his soul and know his true characters under his composed and cool surface.
A Scorpio man always feels comfortable because of her loyalty.
A Scorpio man
Some traits
It is difficult to understand a Scorpio man behavior in love. He can sink into depression in the moment and feel happiness in other moment. In love with a Cancer woman, he is a great lover, who can make his partner be comfortable.
Although he is a passionate lovers, but together with it he is very suspicious as well as jealous by nature too. He can be passionate about anything including love, sex and family.
In love with a Cancer woman
With his characters, a Scorpio man can be easy to win the heart of a Cancer woman. In love, he understands and appreciates her very well. He will deal with the wounded emotions as well as suffer her painful heartaches with her.
With his warmth, a Cancer woman can seek the stable protection and support from him. He is only person, who cares her like a baby and respect her like a lady. As a Cancer woman, you should be patient and show your love with him because he is jealous and suspicious by nature.
The Compatibility of Scorpio and Cancer
Scorpio, one of the most unpredictable star signs, is a kind of a person easily feeling jealous and tending to hide his emotion as well as thought. When being alone, he separates himself with the society.
Nonetheless, what will happen when he's in love, especially falling for a peaceful and passionate star sign, Cancer?
Please take a look at the article: Scorpio in love with Cancer!
There's something special, like an invisible connection, between Scorpio and Cancer. Both of them can communicate with each other on a high intuitive level. Don't talk much, but they know and understand what the partner wants just by looking in the eye. That unspoken vibe basically can strengthen and lengthen their relationship.
With an emotional star sign like Cancer, Scorpio with a powerful inner feeling is the right choice.
Both Scorpio and Cancer are Water sign, so when they're in love, they love to devote and give everything for their partner.
Here, we'll consider 3 major points about this relationship:
Connection
Either Scorpio or Cancer, you must admit that these two star signs have intense chemistry when they're together. They can easily be drawn to each other.
Why?
Both share the same targets i.e. they love earning and saving money, they have a high requirement when mentioning career, etc. It seems like the harmony comes naturally and smoothly to the Crab and the Scorpio.
Both star signs like to stay in their own shells protecting their intense sensitivity from the society's criticism. That's why when they're together; they can share all the secrets that they used to hide them privately.
With Cancer, she knows the way to treat and cherish Scorpio – the star sign that enjoy tender care. On the other hand, Scorpio keeps their love safe and gives her security she needs. Besides sharing the emotion, they both have the same interest in arts.
Challenges
As we said above, Scorpio and Cancer are emotional and sensitive, so it's hard to let them forget about the hurts in the past and move on. The real challenge for this relationship is to let them not think about what happened. They need to forgive the partner's mistakes and start a brand-new journey.
Sometimes, Scorpio can be a controller in the relationship, and that makes Cancer uncomfortable, while the Crab shouldn't intervene too much into the Scorpio's private life.
When any misunderstanding situation explodes, a truthful conversation is the best solution.
Devoting
They share almost everything when being in a relationship.
From the beginning, these two have created trust and belief between them. With the mutual support dedicating for each other, they can easily get over the society's look and soon step out from their own shells. In love life, they both search for securities and guarantees in life.
6. Capricorn Man and Scorpio Woman Relationship
When it comes to the magnetic relationship between a Capricorn man and a Scorpio woman, one has evidence to expect the long-lasting outcomes of love. The combination conveys the passionate and loyal partnership that lasts for years.
Nevertheless, there still exist some influential factors that may drive to Capricorn man Scorpio woman breakup inevitably.
In that sense, know clearly both ups and downs of this relationship helps to drive smoothly on the expected love boat.
Ups and Downs of Capricorn man Scorpio woman marriage
Some may absolutely claim that the relationship between Capricorn man and Scorpio female has no reason not to work out as they have many compromising traits in general. The glow of passion helps the two signs to be immersed into the relationship.
It is said that only Scorpio can ignite the fire in the heart of a cold Capricorn man. Though they may quarrel with one another in the first time of meeting, their later contact is steadily built on the mutual respect as the two are intelligent and decisive.
Along with that, this cold man also tries to hide his true emotion and vulnerable soul.
Luckily, the Scorpio woman can realize what her man is trying to conceal so that she will be with him at any time he is down.
In the fields of work and business, the cooperation between Capricorn male and Scorpio woman can create the very good outcomes in the long run. While the Capricorn man is in charge of developing ideas and strategies, his woman takes responsibility for adding power and inspiration into his mind. That is highly appreciated!
As a result, the two can achieve the remarkable success in business.
On the down sides, as Scorpio woman is very strong with lots of ideas, she is able to support her man wholesomely.
Meanwhile, the Capricorn man looks like an impregnable fortress that is not fond of any kind of emotional commitment. To him, everything should be clear and reasonable. Sometimes, the Capricorn male tends to underestimate his wife's power.
In addition, the two Zodiac signs are very possessive. Yet, notice that the Scorpio woman can't be possessed with violation. Instead, he has to give her spaces or she will inevitably make him hurt afterwards.
On the other hand, the Capricorn woman has to provide her man with passion so that his love fires can be maintained as time passes. With little give and take, the reversal of Scorpio male and Capricorn female match is still positively compatible.
7. Scorpio Man Leo Woman in Love Compatibility
When two strong forces come with together, the relationship may be a perfect match or a terrible war. A Scorpion man and a Leo woman have a lot of things in common, but there are quite plenty of differences between them.
Firstly, both of them are intense, passionate, and proud, so they compliment each one's outstanding features.
For example, a Scorpio man is interested in her partner's strength while she is impressed with his depth of emotions.
Secondly, they have enough qualities to be leaders.
Both Scorpio and Leo are those who are independent, smart, strong, and determined. Additionally, they don't like to be bossed by anyone and it's not difficult for them to make a decision even in tough circumstances.
These personalities have negative and positive effects. They can support each other on the way to success, or they will compete together. Because each of them would prefer to shine in all fields, arguments may come quite frequently.
Thirdly, a Leo woman is an independent individual, so although she's attracted by her man a lot, soon or later she will recognizes that independence is the most important thing to her and she flies away. Of course, her man doesn't like that scene.
Fourthly, under the light of real love they can modify what lacks in the other.
A Scorpio man containing deep emotions can teach the lioness how profound thoughts are, so she will know something about another level of emotional life and become more stable. A Leo woman will tell him how to become more expressive.
The last thing is also the most noticeable thing. True love can remove any gaps, build firm bridges between two souls, and make impossible things become possible ones.
If you have anything to share or ask about Scorpio love compatibility, contact us by typing the box below.
We are glad to serve you!